Columbia SC
Pest Control Services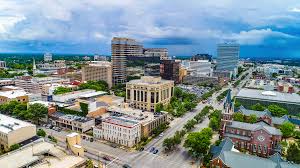 Columbia SC Pest Control Services
We are a family owned and locally operated business serving the entire Columbia SC area. Our well educated and trained, professional technicians use safe, effective, low odor pest control products. We offer our Columbia SC Pest Control Services with flexible scheduling and our team works Monday through Saturday for your convenience.
A multitude of pests may be found in houses. Cockroaches, ants, carpet beetles, pantry pests (beetles, moths), spiders and others may dwell in your home. These pests generally gain access to your house from outdoors. There are also several outdoor pests such as fire ants, wasps, spiders and yellow jackets.
A regular preventative Pest Control Service Plan will keep these pests from becoming established residents in your home or business. At each visit we will apply a band of residual insecticide around the perimeter of your home or business in Columbia SC.  We will treat any paper wasps and spiders nesting under the eaves of the house. The yard will be scouted for fire ant mounds and treated. Inside, spot treatments will be made under the kitchen and bathroom sinks, under appliances, along door thresholds, and in other appropriate areas.
Our Shield-Pro Advanced Plan includes 25 steps performed monthly during the warmer months and bi-monthly during the coldest months. The Shield-Pro Advanced Plan is our all-inclusive plan. It includes all the benefits that our other Columbia SC Pest Control Service Plans plus many other extra services including Mosquito Control.

Columbia SC Termite Control Services
Termite Control Services.  No one wants to hear the word Termites when it comes to your home or commercial property. Termites can be a serious issue, especially if left unchecked for a long period of time. Unfortunately, termites thrive under homes, and in structural areas of a home where people rarely visit, leaving them to multiply and continue their destructive behavior for many years. Many times homeowners become aware they have a potential termite issue when having an inspection completed on their home, or some other type of contracted work such as crawl space work, or some other structural job.   Termite Control Services and the removal of termites can be tricky as finding all colonies, correct treatment, and consistent follow-up are essential to ensuring  these wood destroying pests are removed for good. When it comes to Termite Control Services, many property owners will search for answers to common questions around these pests.
Columbia SC Pest control Treatment
Are you aware of how dangerous pests can be not only to your home or business, but also to your health? Just shooing them away isn't enough – they will find a way to return. Don't let that happen to you. Instead, call us for professional pest removal. You need the professionals to not only eliminate them now, but also prevent them from coming back. We offer the highest quality residential and commercial Columbia SC Pest Control Services in:
Lexington SC Pest Control
Irmo SC Pest Control
Arlington Estates SC Pest Control
Columbia SC Pest Control
Richland County SC Pest Control
Why choose procore pest control