Contact our Customer Service representative to answer all your questions and make an appointment.
Residential Mosquito Control
You don't move to Florida to spend all of your time cooped up in your home, struggling to stay warm and de-icing your car to get to work every day. There's a reason people move to Florida in hoards when they retire, and there's a reason we love to live here. This is the state that was tailor-made for barbecues in the backyard with your family and friends, swimming with your kids in the pool, having gentle breeze in your Lawns and Lanai area, enjoying lazy brunches on the deck late on a Sunday morning.
Mosquito Mist Systems for Commercial Properties
Commercial Mosquito Control
Regardless of the type of business you own, Mosquito Mist has a pest control solution that will ensure that your customers and staff can enjoy a pleasant and comfortable experience at any time of year. Mosquito Mist has been working for over 15 years to cover the needs of an incredibly broad range of businesses from Naples and Sarasota to Tampa. We have increased the standards of outdoor comfort for sports venues, hotels, luxury resorts, marinas, schools, golf courses, restaurants, and condominiums. Our mosquito control services have been used by over 30 commercial properties, making us one of Florida's top go-to solutions for a relaxed and pleasurable outdoor experience for your business.
Florida Mosquito Misting Servics
As you may be able to tell by the name, here at Mosquito Mist, misting away mosquitoes is our area of expertise. Put simply – we set up specialized fogging systems that deliver safe but potent bursts of mosquito repellent across an outdoor area throughout the day to rid the area of any annoying insects that may be hovering around, waiting to get a taste of you. We've been applying a range of techniques and unique delivery systems to a variety of businesses, residences, farm stables, and event sites over the past 15 years, and as a result of our work in the Naples and Sarasota to Tampa region, Mosquito Mist has become well known as the top misting system installation company in Florida.
We know how hard you work to put together that perfect event. If your wedding day is coming up and you've designed a beautiful outdoor setup, complete with your dream décor, carefully chosen flowers, and a painstakingly organized seating plan for the reception, the last thing you need is a swarm of hungry mosquitoes swooping down to ruin the romance for your loved ones and, worst of all, the bride. That's why Mosquito Mist has designed a clever, portable event fogging service to ensure that not a single mosquito will be invited to your big day.
Mosquito Misting for Swimming Pools
Mosquito Control For Swimming Pools
Your swimming pool is one of the largest and most valuable assets of your home and you want your family and friends to enjoy the pool area.
That's where Mosquito Mist steps in. We want you to be able to enjoy the full picture of what Florida's outdoor-loving lifestyle has to offer you and your family. We want your kids to grow up with awesome memories of climbing trees in the yard and munching hot dogs fresh off the BBQ, not of lying in bed all night struggling to sleep because they're itchy everywhere.
Our residential misting service makes sure that your home's outdoor area is absolutely free from irritating mosquitoes so you can enjoy your home at its best. We essentially set up a barrier that mosquitoes can't cross; whether that's around your pool area, your deck or porch, your boat dock, or your yard as a whole.
Horse Barns Mosquito Control
Mosquito Mist Systems for Horse Barns
One of the key specialist services we've offered from the very beginning of our 15-years of managing the irritation of insects at Mosquito Mist is our horse barn fogging expertise. While many commercial and residential clients make use of our fogging systems to rid their gardens, pool areas or restaurants of mosquitoes in order to protect their family members or valued customers, in this area we're specifically concerned with the comfort and safety of the horses and other animals who may have live in what appears to be an indoor area, but can still be plagued by mosquitoes and all the mischief they bring with them.
Have Any Mosquito Problems?
Our experts will solve them in no time.
Request Free Consultation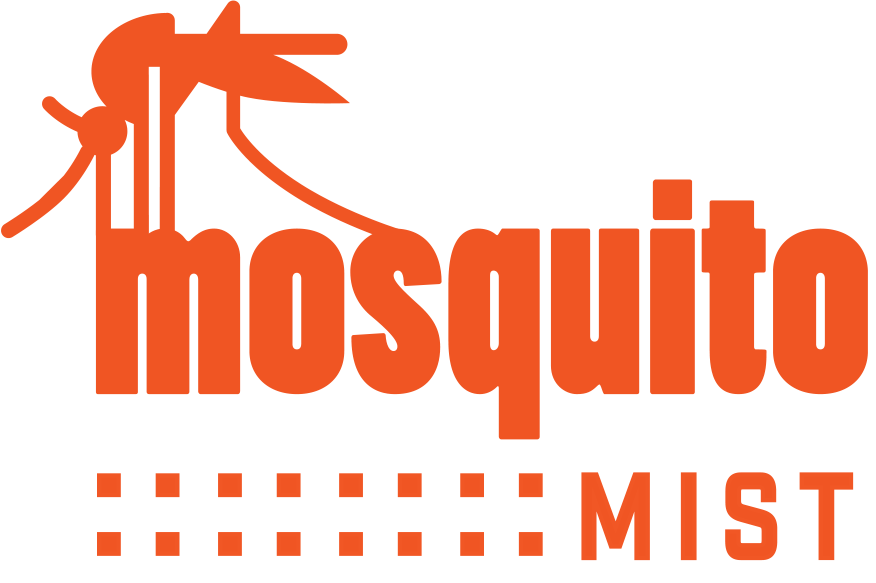 Our Service Areas stretch from Tarpon Springs to Naples Florida.