Event Fogging Mosquito Control Service
We begin every installation with a professional consultation. We then custom design your Mosquito Misting System and provide unwavering customer service.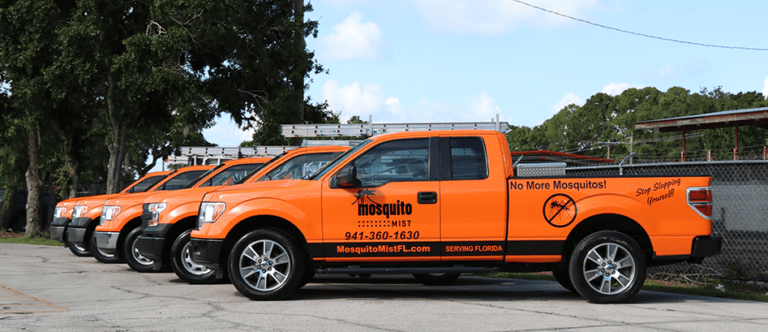 Our Event Fogging Mosquito Control Service
We know how hard you work to put together that perfect event. If your wedding day is coming up and you've designed a beautiful outdoor setup, complete with your dream décor, carefully chosen flowers, and a painstakingly organized seating plan for the reception, the last thing you need is a swarm of hungry mosquitoes swooping down to ruin the romance for your loved ones and, worst of all, the bride. That's why Mosquito Mist has designed a clever, portable event fogging service to ensure that not a single mosquito will be invited to your big day.
Mosquito Mist can cover a wide array of events; whether it's your wedding, an anniversary garden party or party of any variety, from a simple office bonding outdoor activity session to your annual family reunion. We understand how tough it can be to control the many variables that come into play when planning this kind of outdoor event. While we can't control the weather, we can help you plan your pest control. Mosquitoes are easily one of the most irritating types of pests to have around at an outdoor event, and can throw off the entire atmosphere of a party or get-together. That's why we've designed a Mosquito Mist system that covers this unique need.
event fogging Mosquito Control Service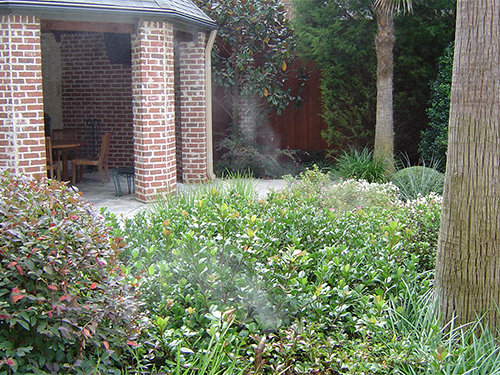 How Does Mosquito Mist's Event Fogging Work?
Event Fogging Mosquito Control Service
If you've read a little about the range of fogging systems we offer to businesses, commercial properties, farms, and residential homes, you'll know that these systems tend to stay in place to keep the area mosquito-free all year round. Because that's not really necessary for a special event or party in a specific outdoor area, we came up with a unique Mosquito Mist solution to make sure you can enjoy your event in peace without having to pay for a permanent set-up or go through the trouble of having a more extensive system installed when it won't be required a few days later. Instead, Mosquito Mist uses a range of options for our event customers. The fog is administered using portable, backpack-style, smaller fogging systems to clear the air for your event. Alternatively, if you're holding a larger event with plenty of people attending, we may use small ATVs or trucks to keep the mist evenly spread across your event. We'll discuss the options with you at your initial consultation to ensure that the plan works perfectly for your unique needs and concerns.
Event Fogging Safety Assurance
In addition to your desire to create a comfortable and itch-free atmosphere for the guests attending your event, we assume you wouldn't want to put them, or the outdoor area and its ecosystem where you're holding your event, under any kind of risk. Rest assured that unlike some other pest-control fogging treatments, the Mosquito Mist solution is made from botanical, eco-friendly ingredients using either the chrysanthemum flower or our own product which utilizes rosemary and peppermint oils.
That's where Mosquito Mist steps in. We want you to be able to enjoy the full picture of what Florida's outdoor-loving lifestyle has to offer you and the the guests of your event. We want your kids to grow up with awesome memories of climbing trees in the yard and munching hot dogs fresh off the BBQ, not of lying in bed all night struggling to sleep because they're itchy everywhere.
Event Fogging Mosquito Misting System
If you're not holding a special event but would rather have a less permanent or constant solution than our traditional Mosquito Mist System for your home, we can also use our portable event mist delivery systems to administer weekly or bi-weekly fogging at your residence. Just give us a call to discuss the variety of options that are currently available.
Request Free Consultation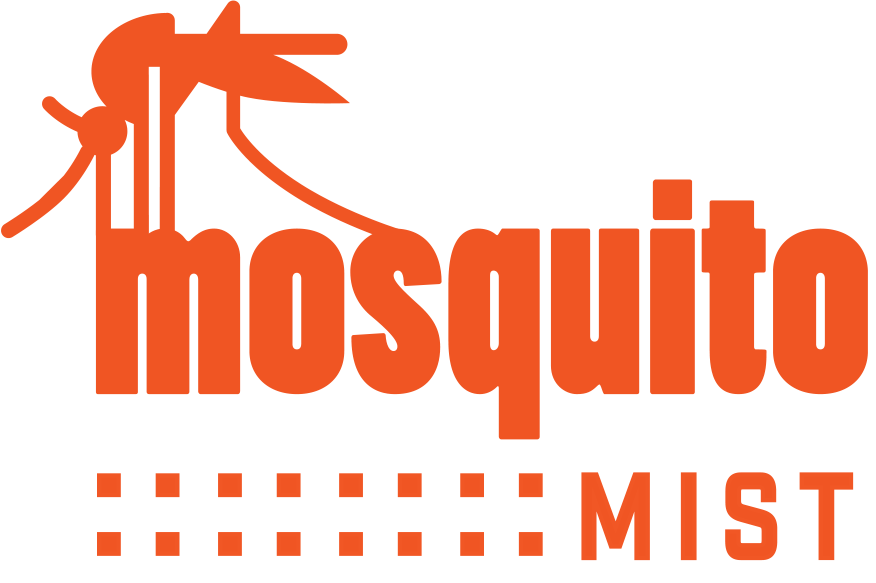 Our Service Areas stretch from Tarpon Springs to Naples Florida.