Florida Mosquito Misting Systems
We begin every installation with a professional consultation. We then custom design your Mosquito Misting System and provide unwavering customer service.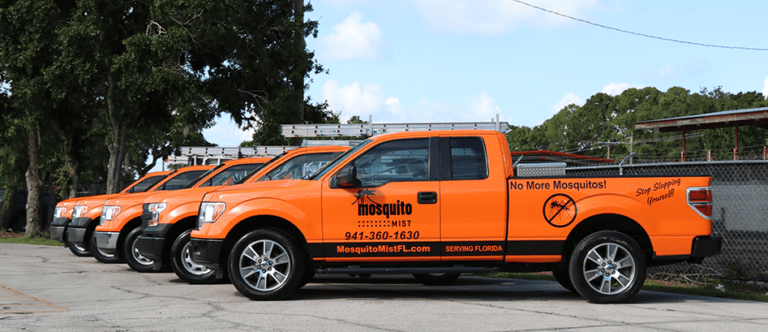 Our Florida Mosquito misting system
As you may be able to tell by the name, here at Mosquito Mist, misting away mosquitoes is our area of expertise. Put simply – we set up specialized fogging systems that deliver safe but potent bursts of mosquito repellent across an outdoor area throughout the day to rid the area of any annoying insects that may be hovering around, waiting to get a taste of you. We've been applying a range of techniques and unique delivery systems to a variety of businesses, residences, farm stables, and event sites over the past 15 years, and as a result of our work in the Naples and Sarasota to Tampa region, Mosquito Mist has become well known as the top misting system installation company in Florida.
Florida Mosquito Misting Services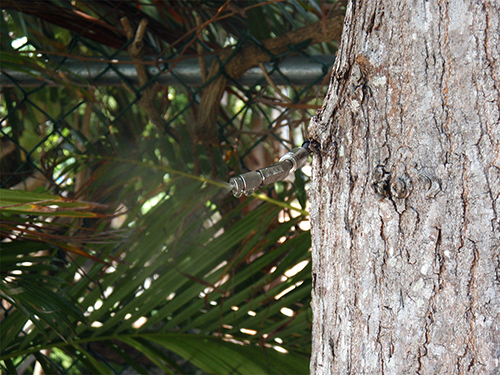 Florida Mosquito Protection at Work
Florida Mosquito Misting Service
Because we're lucky enough to live in this warm, sunny state, most of us prefer to spend a great deal more time outdoors than trapped inside. Whether you're relaxing poolside, spending some peaceful time tending to your garden, or enjoying a meal with your family as the sun goes down, you deserve to make the most of all that the world-famous Floridian lifestyle has to offer. It's difficult to do so when you're constantly swatting away irritating critters or nursing itchy, uncomfortable mosquito bites after a fun day by the pool with your family. That's why Mosquito Mist offers a residential service designed to rid your outdoor space of these frustrating insects so you can enjoy your yard in peace.
The set-up is simple: we consult with you at your home, find a spot where we can install the hardware, which, depending on the system that's best for your home, will be made of either stainless steel or copper, and then show you how it works. The Mosquito Mist system will emit a spray 2-4 times a day for 15-30 seconds, and we can discuss what timings would work best for you and your family.
This system can be applied in a wide variety of ways. We work with commercial businesses like restaurants, hotels, sporting venues, and resorts to ensure that their outdoor spaces are comfortable and relaxed for their clientele.
Maybe you hadn't heard about Mosquito Mist's 19 years in business, 50 years of combined expertise on our team, 30,000 different custom-designed misting systems for our customers, or maybe you hadn't had a chance to catch up with all of the satisfied clients on our Testimonials page. Maybe you moved to Florida from far, far away and had never heard that Mosquito Mist has installed more insect-busting misting systems than any other similar company in Florida.
It's not your fault. We're still here for you, and we still want to help you with any mosquito misting or repellent product problems you might be having. Got a system that just isn't doing the job properly?
Florida Mosquito Misting Service
Is Mosquito Misting Kid and Pet-Friendly?
Home Mosquito Misting System
In today's increasingly eco-conscious climate, we have worked hard to create a product that keeps your business and home completely free from insect intrusions without causing the kind of environmental or safety hazards that can come with other forms of pest-removal fogging products. Our products are purely organic, eco-friendly, and safe for your home, your customers, your pets, and your yard – no toxins involved. Your misting spray product will be made from either the chrysanthemum flower or our unique product that combines peppermint and rosemary oil to safely keep mosquitoes as far away as possible.
Request Free Consultation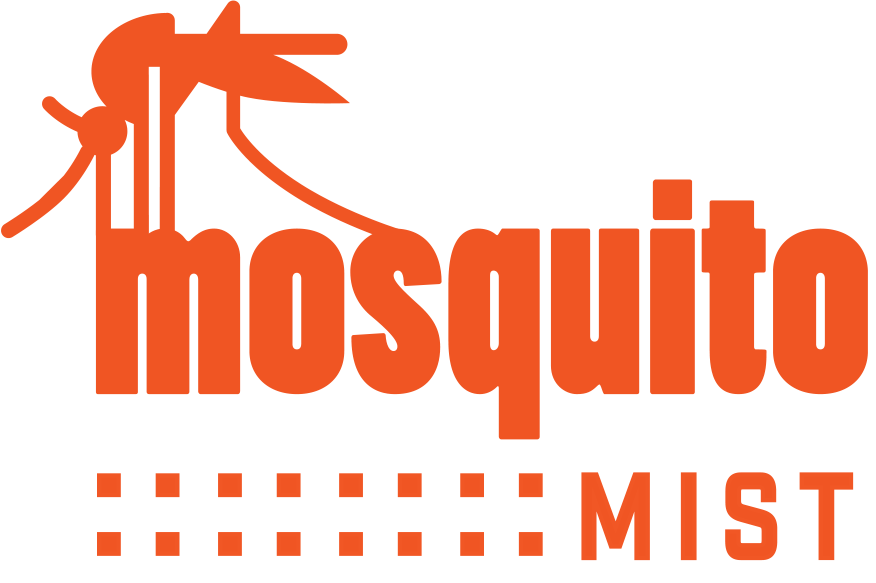 Our Service Areas stretch from Tarpon Springs to Naples Florida.