Charleston SC
Pest Control Services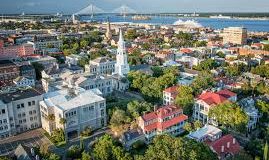 Charleston sc Pest Control Services
Are you aware of how dangerous pests can be not only to your home or business, but also to your health? Just shooing them away isn't enough – they will find a way to return. Don't let that happen to you. Instead, call us for professional pest removal. You need the professionals to not only eliminate them now, but also prevent them from coming back. We offer the highest quality residential and commercial Charleston Pest Control Services in the Charleston, Mt. Pleasant, North Charleston, Johns Island areas.
When it comes to Residential Home Pest Control Services here in the Charleston SC area, reputation, experience and training are everything when it comes to fast and effective Pest Control Services. For over 17 years Procore Pest Control has been providing unsurpassed Pest Control Services to homeowners in the Charleston SC area.
For commercial and residential pest control in the Charleston, SC, you can count on the experts at locally owned Procore Pest Control.  We offer exceptional Charleston Pest Control Services to help get rid of Termites, Ants, Roaches and all other types of nasty pests so that you can enjoy your life. Whether you have mosquitoes, rodents, moles, roaches, bees, bedbugs, or any other nasty pests invading your business, home or yard, give us a call and we promise to provide you with exceptional service.
​Procore Pest Control employees take pride in the Charleston Pest Control Services that we provide to our customers. We do not stop until we know you are satisfied with our Pest Control Services. Call us if you have an emergency or have a chronic rodent issue. We will help you get it under control. Rats, termites, moles, bees, and bedbugs are just a sample of the pests we can help you eliminate from your home.

Charleston SC Termite Control Services
Charleston Termite Control and removal can be tricky as finding all colonies, correct treatment, and consistent follow-up are essential to ensuring  these wood destroying pests are removed for good. When it comes to Termite Control Services, many property owners will search for answers to common questions around these pests.
When you trust Procore Pest Control as your Charleston Pest Control Service Provider you can rest assured that we will not only treat the problem but also stop the pests from ever returning. We use the latest techniques available to ensure the least invasive method of removal from your home. Our professionals inspect your home and determine the proper method of removal to ensure 100% satisfaction.
​Trying to handle pests on your own could be downright dangerous. Our experts are professionally trained and know the precautions they must take. They will make sure your home or business and everyone that occupies it is safe while they eliminate the pest or infestation you have.
Charleston SC Bed Bug Treatment
Charleston Bed Bugs are the types of invading pests that no one wants to hear about.  Unfortunately, these home invaders conjure up old stories about dirty unkempt homes, which therefore invite these pests in.  As Bed Bug Treatment Professionals, we can help solve this problem for you.  Bed Bugs are a continuing epidemic here in the United States and have been for some time. If you have a Bed Bug outbreak, it's almost for sure that these unwelcome pests hitched a ride home with you, or a guest, where they set-up new residence. Bed Bugs are almost impossible to get rid of yourself in Charleston, Summerville, Johns Island and Mt. Pleasant, SC.
Why choose procore pest control