Got Rodents in Your House & Need Some Professional Help?

So you bought a cat because you saw a mouse? How long did it take before you noticed that the Tom & Jerry cartoon does not relate to real world rodent control? Our approach is to first remove these creatures safely from your house by trapping, then sealing any holes or gaps that have given them access. To ensure complete rodent control we will strategically place bait around the home to continue the elimination process.
Procore Pest Control has several methods at its disposal to help eliminate rats, mice, and rodents. A pest control specialist will make a thorough inspection of the premises, and advise you on ways to keep rodents away. We will check for any signs of an infestation, like droppings and teeth marks. We will continue to monitor the traps to make sure that your rat, mouse or rodent problem is gone and that your home or office is set up to prevent any further infestation.
Rats, Mice & rodents can become a huge problem once they've taken hold and started breeding in a home. Sometimes, you don't even notice you have a rodent problem until it's too late. Procore Pest Control can help you deal with them using the most up-to-date techniques and equipment. If you see a rat, mouse or rodent, it is vital to contact a professional immediately to assess the situation. If you see one, there will quickly be several more once its friends and family come to join it. Rats, mice & rodents carry bacteria that can lead to diseases.  They contaminate your food, and can cause people to jump up on chairs and sway them with brooms.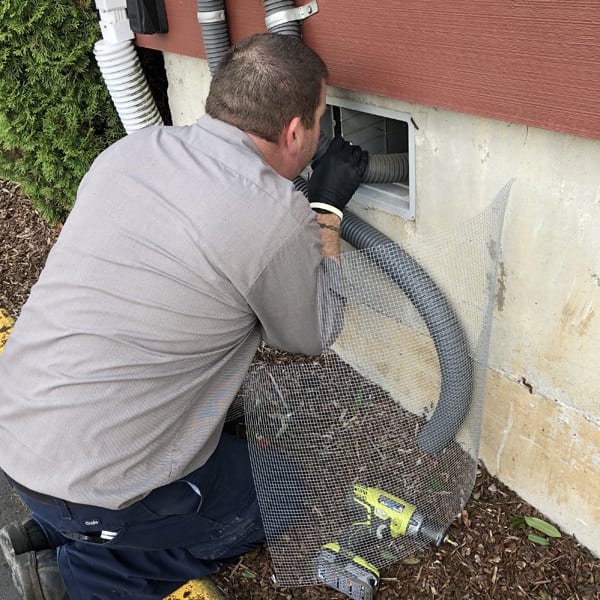 Our Rodent Control Services include:
A full interior and exterior inspection of the home including attic and crawl space. 
Set rat, mice & rodent traps in the attic, crawl space, garage, etc where rodents have established.
Seal rat, mice & rodent entry points to prevent future infestations. 
Analyze insulation condition (Rat & rodent feces, urine, nests) and R Value. Remove insulation, sanitize attic with a federally labeled Disinfectant/Sanitizer/Virucide and install new insulation (Blown in & Bat/Fiberglass insulation). 
Install single feed bait stations on the exterior of the home to help control rats & rodents before they enter the structure. 
As a safeguard against future invaders, we will include a One Year Warranty on areas sealed with all exclusion and proofing work.
Why choose procore pest control