Got Pest Control Issues In Your Restaurant & Need Professional Help?

Restaurant Pest control service
The key to your restaurant's success is offering your customers a pest free environment to enjoy with their families and friends. By hiring a professional for periodic Pest Control throughout the year for a dining establishment helps to minimize the occurrence an infestation. A professional will know to check for common signs of possible infestations of local pests during the changing seasons. In any given season, pests are relentless when searching for shelter, food, and water, making it compulsory to maintain a strict pest management schedule. Restaurants require comprehensive care to control pests that can set up residence in a food establishment.
Restaurant Pest Control begins with comprehensive property inspections to evaluate the unique demands of your business that many factors present. A proper pest management plan built specifically for the needs of the Food Service Pest Control. It will encompass the concentrated knowledge of pests to include insect, bird, and rodent in conjunction with a comprehensive understanding of approved pesticides, insecticides, and rodenticides for the protection of the restaurant's customers.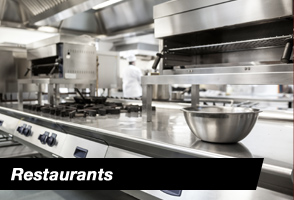 Restaurant Pest Control Inspections
During regularly scheduled inspections of the restaurant premises, the pros look for any possible pest points of entry, while securing and eliminating structural concerns that quickly attract insects and rodents into the building.
The primary intention of these inspections is to minimize access to the restaurant.
They will review sanitation procedures utilized in the food service facility and customize a program to ensure that the premises remain free of rodents.
With recurrent inspections, updated sanitation practices, regular customized treatments, and bait trap placement will lessen the chances of any infestations on the restaurant premises.
Taking these stringent precautions should help avoid serious rodent problems from developing which would require extreme extermination actions.
One of the most annoying and filthiest pests in the food service business are flies. These pests carry more than a nearly 500-billion microorganisms that contaminate the foods in the restaurant. With proper insect control and treatments help in maintaining any infestations from these insects.
Why choose procore pest control