Looking for a Reliable Pest Control Service for your Hotel?

Hotel pest control service
Hotel properties and lodging facilities are one of many types of commercial properties we specialize in. Treating the outside of the building around the gardens and pool area to prevent unwanted flying and crawling creatures. Treating the inside of your facility with care as though every room is a residence.  Procore Pest Control will protect your property against unwanted pests in all guest rooms, lobby, restaurant/breakfast area, kitchen, boardrooms, and event areas.
Our commercial pest control program will protect your hotel's brand from bed bugs and other pests that could ruin your guests' stay and your reputation. Highly experienced with hotel pest control, we've developed best practices to offer the most effective solutions. Our customizable programs suit any size hotel, and our fully integrated pest management service provides pest awareness training for front line staff. When we develop a service program for your hotel, we'll ensure you comply with all international and local regulations relating to pest control.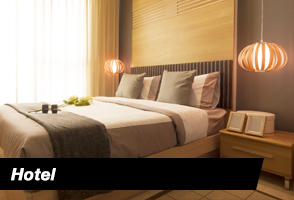 Hotel pest Control Company
Prevention of an occupant encountering pests or bed bugs in their room would be our top priority. One infested hotel room can shatter your property's hard earned reputation. Pests can cause costly damages to your facility. That's why your pest control partnership is so critical. Choosing Procore Pest Control will ensure your guests can rest easy.  Our services are guaranteed safe and effective, and we're here whenever you need us. Keeping unwanted invaders outside your business where they belong is our specialty.  
We understand you depend on your reputation to keep bringing in the customers. We're in the same boat so building trust among our clients is our top priority.  Our Pest Control Technicians are armed with knowledge, experience, training and service needed to help protect your property, reputation, and your bottom line.  Call us today for a free quote.
Why choose procore pest control